Satguru Sivaya Subramuniyaswami
Given On: 1977-09-20
Satguru Sivaya Subramuniyaswami defines the purpose of Saiva Siddhanta Church which is dedicated , working hand-in-hand with the...
Sung by: Sannyasin Brahmanathaswami
A favorite song for our beloved Gurudeva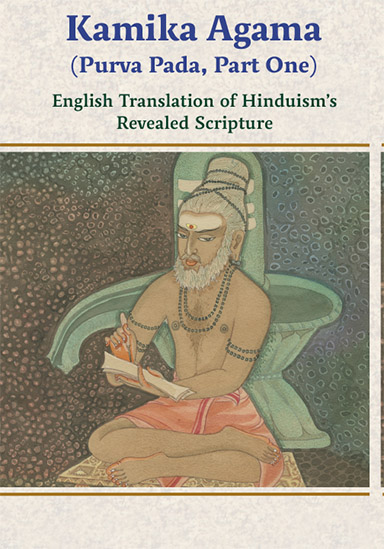 First section of the Kamika Agama, a principle Saiva Agama. Kamika is a primary source for details of...
Modern history records six main schools: Saiva Siddhanta, pashupatism, Kashmir Saivism, Vira Saivism, Siddha Siddhanta and Siva advaita....
Small Ganesha reclining on a tree
Small standing Ganesha with Goad and Tusk in hand; Mushika Looks On
Semi-reclining Ganesha leaning on kumbham, Mushika holds on too.
Bala Ganesha with Modaka and mushika
Standing Bala Ganesha with Naga around his waist