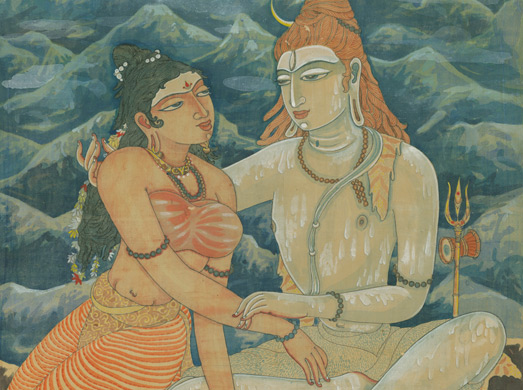 Shiva and Parvati, the "Divine Couple"
Siva with Parvati on river, Brahma with Saraswati, saints and sages with Himalayas behind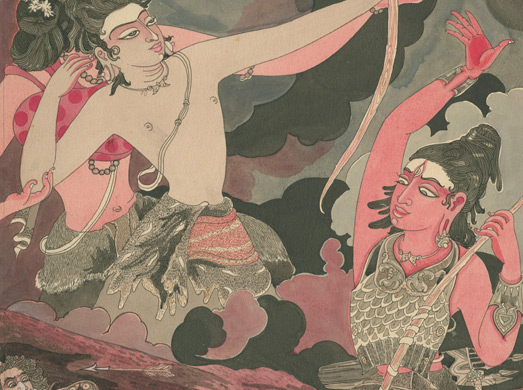 Lord Siva vanquishes asuras while a woman helps an archer train his bow
Basavayya is the one who popularized and regularized the Veerasaiva sect in Karnataka. He worships his Ishtalinga which...
Shiva, Parvati, Ravanna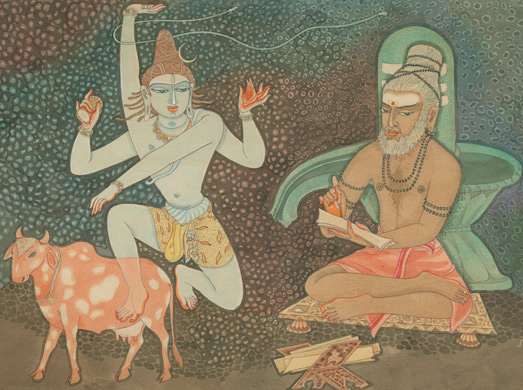 Markendeya calmly studies the scriptures while Siva emerges from the lingam and vanquishes Yama, who has come to...
Uma performs strict austerities to win Siva's favor
Shiva with Elephant Hide. Young woman (Parvati?), old woman and Vishnu look on.
Overshadowed by Siva Nataraja, a Saiva saint inscribes the ola leaves