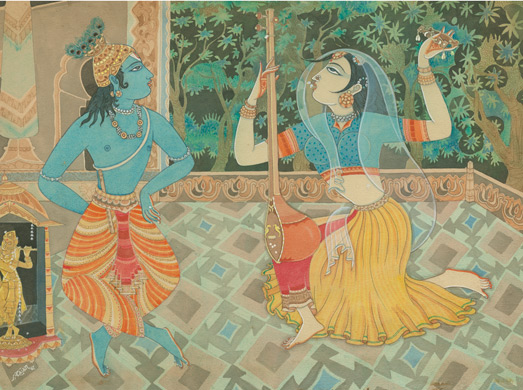 Mirabai
Chaitanya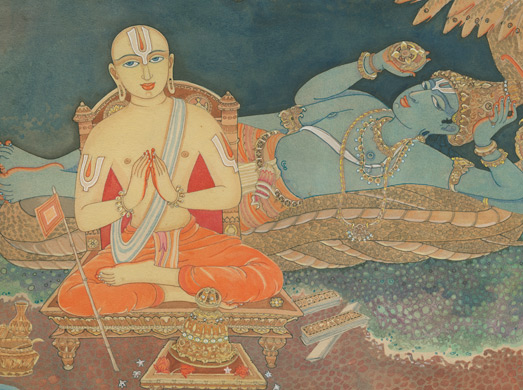 Ramanuja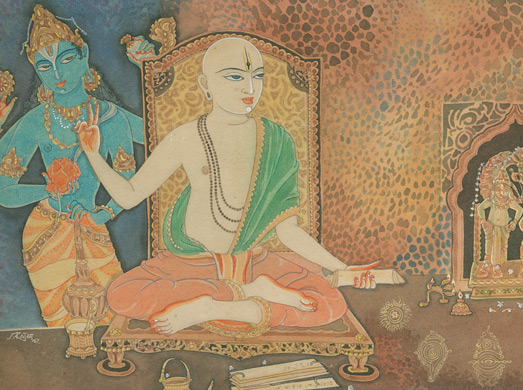 He worshipped Uduppi Krishna and he popularized the "dvaita" philosophy. According to him, God and soul are not...
Rama surrounded by Sita, Lakshmanan, Hanuman and others
Shankaracharya and Mandanamisrar's wife were on an argument about "meemaamsam". If Shankaracharya wins the argument then Mandanamisrar...
Shankaracharya with the Deities of the Smarta tradition that he established
Adi Shankarar with Shiva, Parvati, Vishnu, Ganesha, Muruga and Surya
He established Suddha Sanmargam - stating that all religions lead to the same God. He insisted in feeding...