Siddhartha encountering world as the King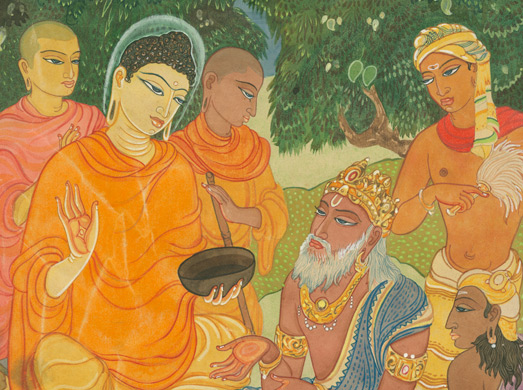 Gautama and folowers meet with a king and his attendants
Surrounded by Images of the world he has renounced, Gautama projects blessings to the world after attaining enlightenment...
Enlightened Compassionate Buddha blesses the suffering people of the world.
Kabir (14th Century) He was born in a Hindu family and was brought up in a Muslim family...
The Story of Kannaki, comes from the Tamil poem Silapathikaram. Kannaki's husband was executed mistakenly, and her rage...
Ramakrishna was a Kali devotee.
Guru Nanak - The Sikh Guru
Guru Nanak