On December 23, 2012, Satguru Bodhinatha Veylanswami, publisher of Hinduism Today, was an honored guest at the inauguration...
Krishna with cow
Krishna and Radha in the forest
Krishna has his feet washed while Arjuna, Hanuman, avataras and others attend.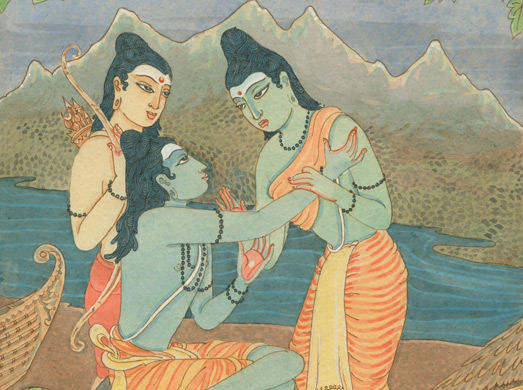 Krishna confers with Rama and Arjuna while the boatman looks on.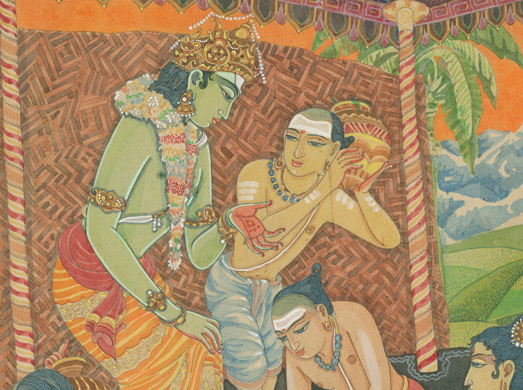 (T) C36- Krishna wedding scenes (7/15/99)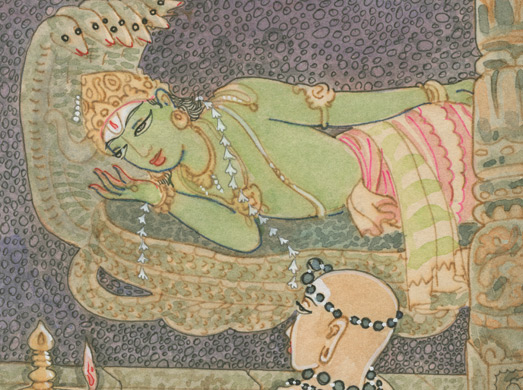 Scribe with Venkateshwara
Depiction of a sanskrit sloka of Navarasa of Rama. Scenes around Rama depict each of the 9 rasas...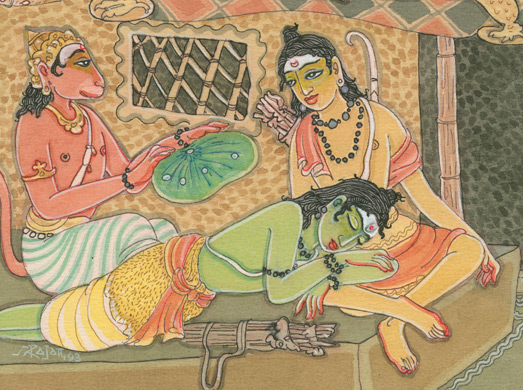 Rama resting with Sita, Lakshman, Hanuman