Shiva drinking Halahala
Ganesha's wisdom and discrimination trump Murugan's speed and power in this story.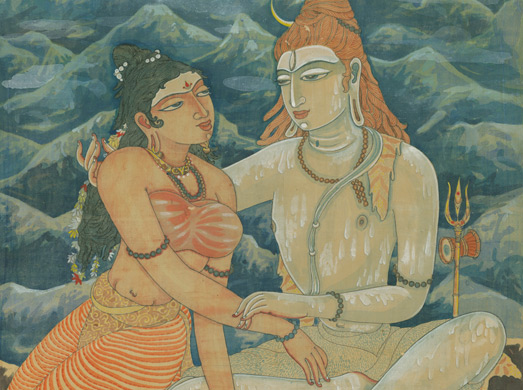 Shiva and Parvati, the "Divine Couple"
King Bhagiratha does tapas to petition Lord Siva to allow Ganga to come to earth, but the earth...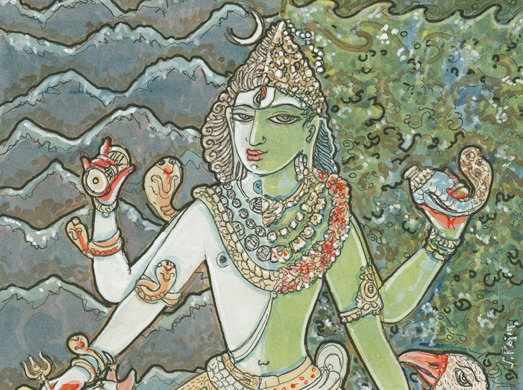 Ardhinariswara; An unusual depiction, as Parvati or Uma more usually has a lion for a vahana. The rendering...
Two women track a horseman who flees in the distance
The Siva Lingam, representing Parasiva, floats in space; through Nada and Bindu all the worlds emerge; Nothing becomes...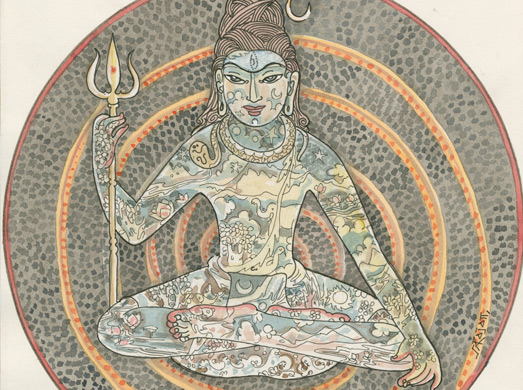 Lord Siva permeates and pervades the universe
Siva as the Trimurthy of Brahma, Vishnu and Siva conducts creation, preservation and transformation