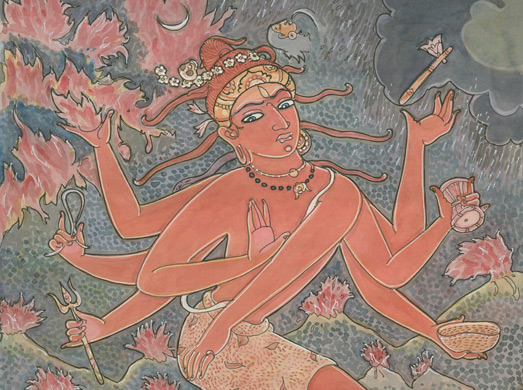 Siva performing His Rudrathandava during mahapralaya. That's depicted by fire, volcano, storm, etc
Blissful devotee sees Siva in everything around him (fire, house, tree, elephant, lion, deer, cow, mountain, etc)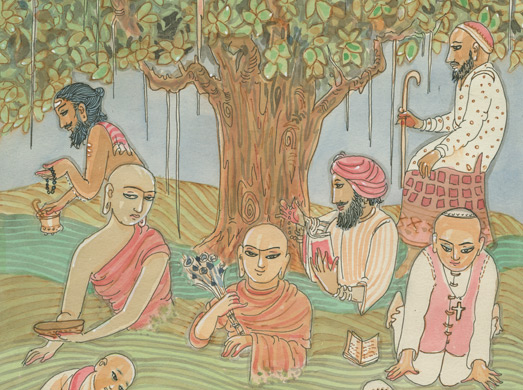 Many people of different faiths next to a Banyan tree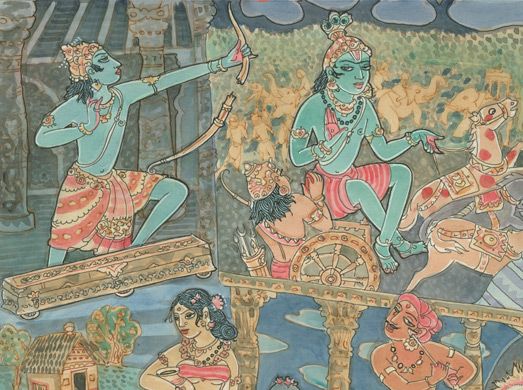 Clockwise from top left: 1. Ramayana: Rama breaks SivaDhanush 2. Mahabharata: Krishna imparts bhagavad Gita to Arjuna 3....
Saint Tirumular in Himalayas, Saint Meykandar with Sivajnanabodham
Siva Nataraja in Anandathandavam
Father and two sons chanting Vedas at home. Siva keenly listening to their chant
Man embraces a women sitting on a carpet and offers her jewelry.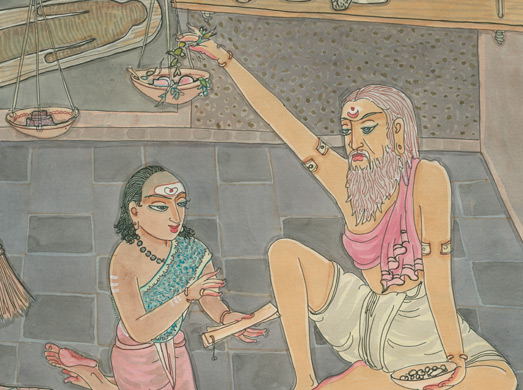 Ayurvedic guru mixes the herbs as his sishya explains the chart