Gurudeva has a Vision of Siva sitting upon the lingam stones. Siva parts his hair to reveal the...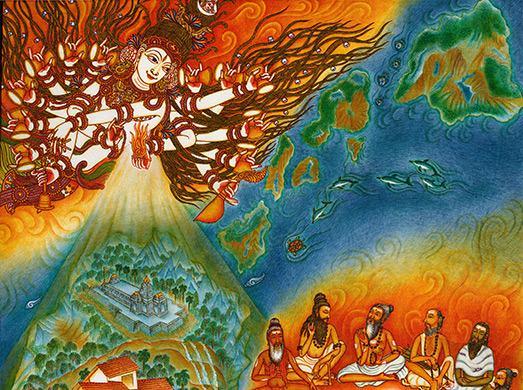 This depicts Gurudevas creation of Kauai's Hindu Monastery, carrying on this great lineage of masters.
Sung by: Brahmanathaswami
Although the original text has each line ending in "mangalam," the traditional practice is to end each line...
Sung by: Gaurav Malhotra
starts right after downbeat
Gurudeva regally presides in his Peacock chair, ready to distribute vibuthi to devotees
Gurudeva in Meditation