Satguru Bodhinatha Veylanswami reads his editorial from the Jan/Feb/Mar 2013 edition of Hinduism Today magazine. In this edition,...
6 Scenarios; Planets, Women walking down river, Man working on desk
Shankaracharya and Mandanamisrar's wife were on an argument about "meemaamsam". If Shankaracharya wins the argument then Mandanamisrar...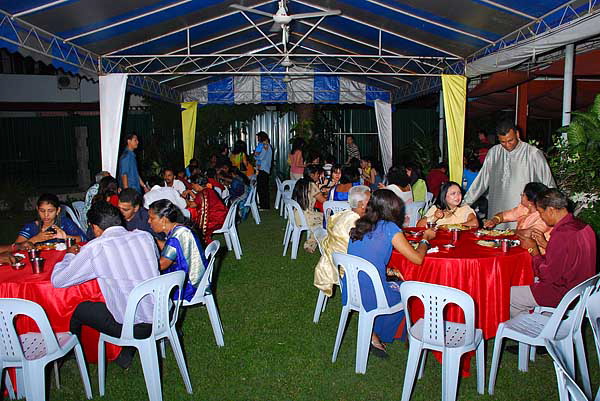 Our Hindu culture is rich in important ceremonies, not only in the temple but also in the homes...
Satguru Sivaya Subramuniyaswami
Given On: 2000-09-25
A devotee attending a homa during Guru Purnima celebrations asks Gurudeva about grihastha dharma. Gurudeva continues to emphasize...