Lord Brahma's four faces symbolize the four Vedas: Rig, Yajor, Athara, and Sama.
Vedic Diety Agni
Muruga, the commander-in-chief of the army of the Devas confronts and defeats the asura Surapadman at the seaside...
Ashwins are the charioteers of the Sun, who bring benefits and healing to humanity. They are the devas...
Brahma with swans.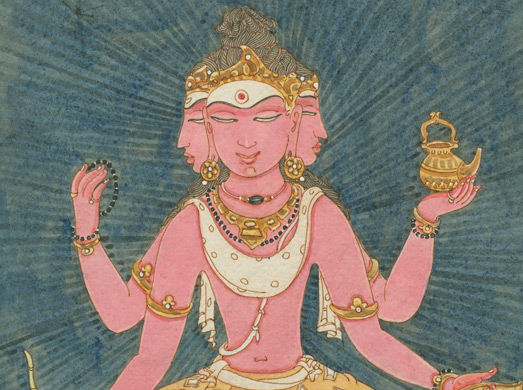 Lord Brahma in Lotus Posture