Brihaspati, planet Jupiter, on his vahana
N/A (Not in original Catalog) Lakshmi seated on Lotus, holds a lotus in each hand.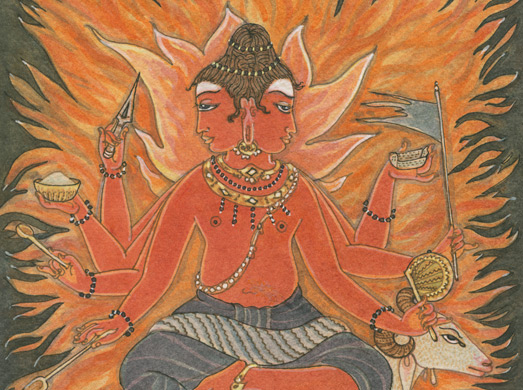 The fiery red Agni rides a ram and bears the implements of the yajna.
Fanged being w. Sword, probably Lord Yama, on prostrate human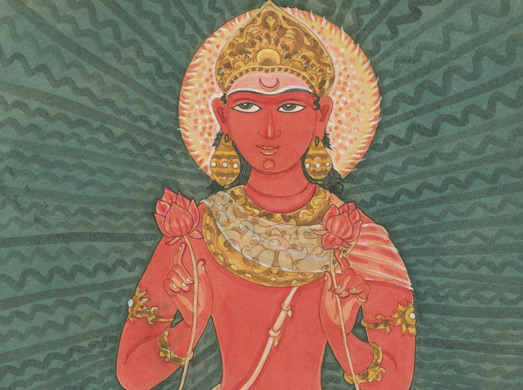 Surya, the Sun God, is depicted as red or golden red, often with two arms holding two lotuses.
An ayudhapurusha is generally depicted as a two-armed figure, often a dwarf, holding or surrounded by the weapons...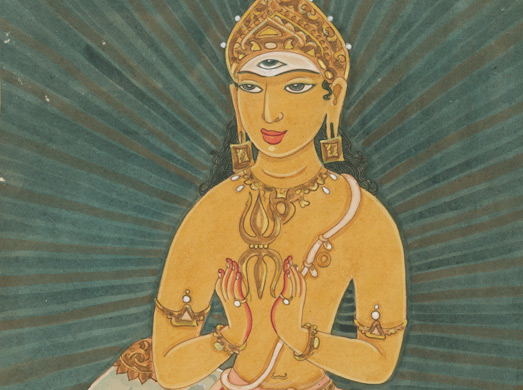 Lord Brihaspati with his vahana, the elephant.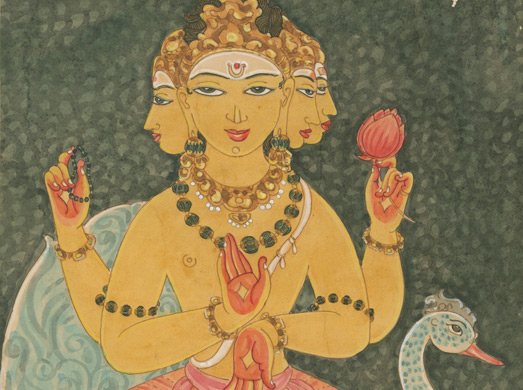 Brahm on Swan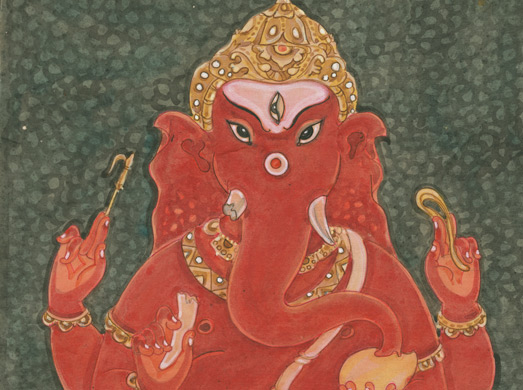 Standing Red Ganesha