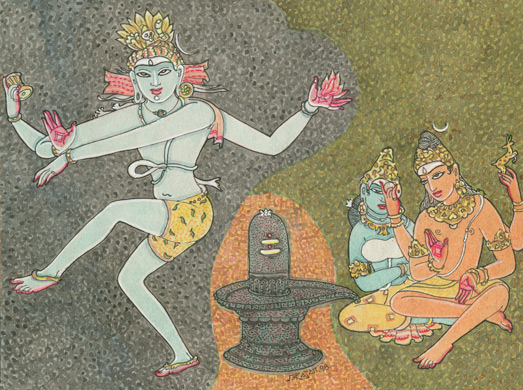 The Three Perfections of Siva: Siva/Shakti (Ardhanarishvara), Parameśvara (Nataraja,) and Paraśiva (Sivalingam)
The story of Lord Murugan's birth at Saravana Lake after being emitted as six sparks from Lord Siva's...
women bathing outside of a temple with a siva nataraja getting an abishekem
Siva as the infinite pillar of light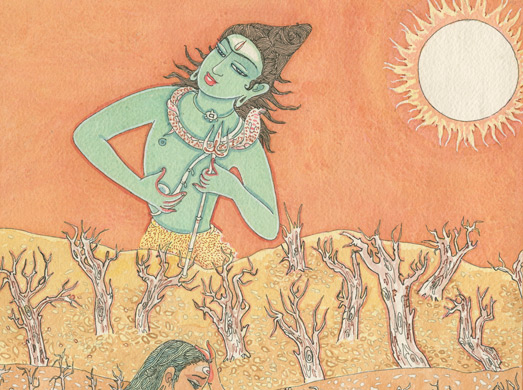 Siva overlooking a Sad women bandaging a man's leg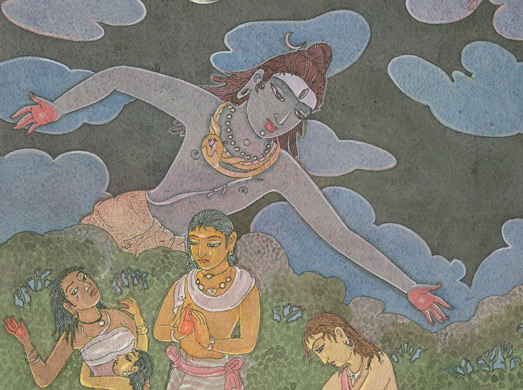 Lord Siva Overshadows Mourners as they Cremate a Loved One.
Siva Brings forth a New Day with HIs Drum, Villagers at Harvest, Saintly Devotees Worships Siva
Siva blesses those busy with their work.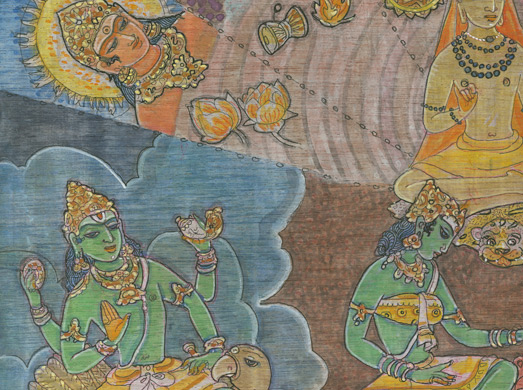 Adi Sankara, "founder of the six-sect system." popularized the ancient Smārta five-Deity altar—Gaṇapati, Sūrya, Vishṇu, Śiva and Śakti,...