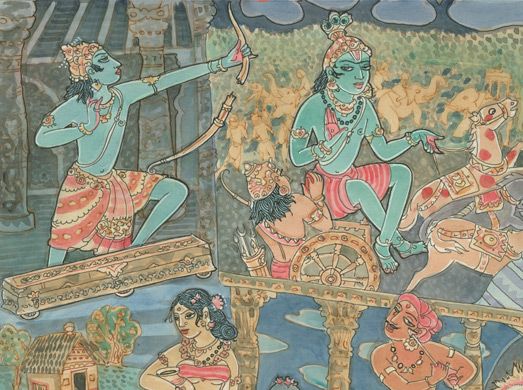 Clockwise from top left: 1. Ramayana: Rama breaks SivaDhanush 2. Mahabharata: Krishna imparts bhagavad Gita to Arjuna 3....
Saint Tirumular in Himalayas, Saint Meykandar with Sivajnanabodham
Siva Nataraja in Anandathandavam
Father and two sons chanting Vedas at home. Siva keenly listening to their chant
Siva at the center. Sorruounded by Festivals like Skanda Sashti, Sivarathri and Ganesha Chaturti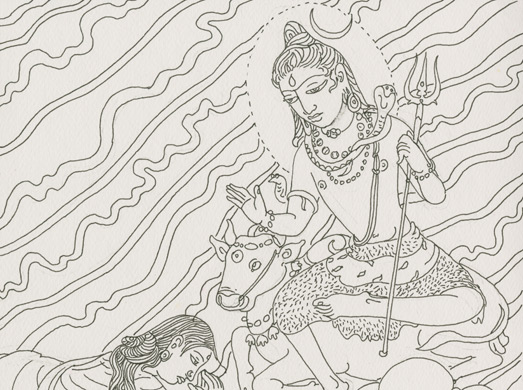 Siva welcomes a soul into the Sivaloka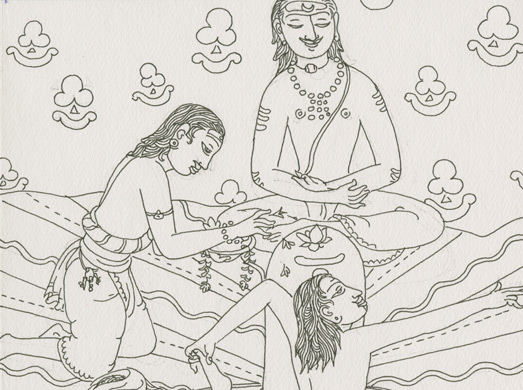 Four devotees take four different approaches to worshipping Lord Siva, according to their unfoldment.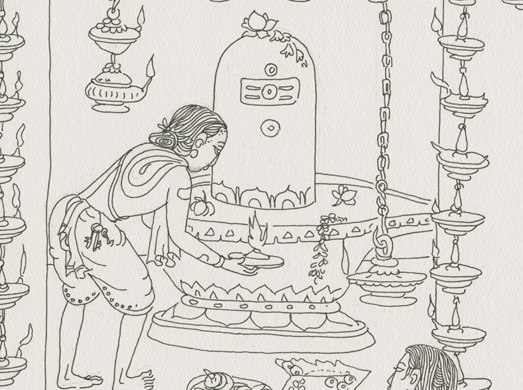 People worshipping a Siva lingam