Siva is in all: the worshipping couple and priests, the student, the fashionista, the wealthy woman and the...
A woman discards her worldly working personae as she enters her home.
People at a temple outside with offerings
Husband and wife worship together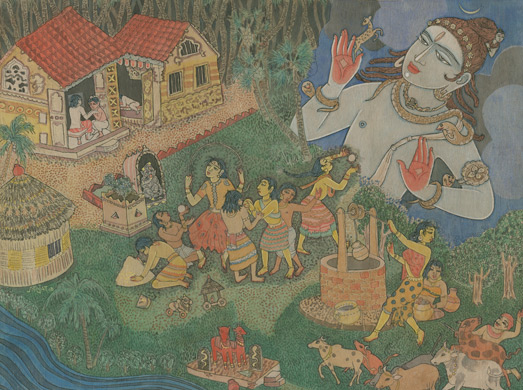 Siva Blesses a Large Family or Families Carrying on With Life
Many People Worshipping a Siva Lingam.
Shiva being worshipped by many devotees around him
A Half-clad woman is repulsed by a Man; Siva Dances in the Background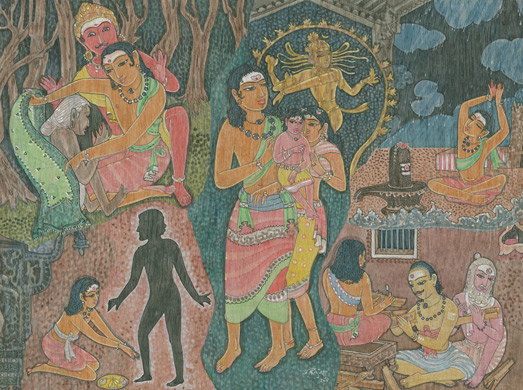 Vignettes of various ways in which we live the Dharma.