Brahmins bring supplies in preparation for temple worship.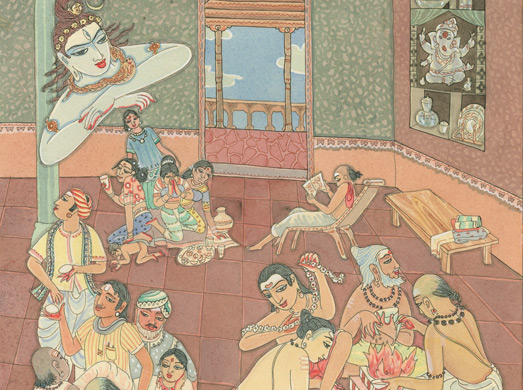 Devotees eat, read, visit and worship in the temple, hub of the community
Sri Ramana Maharishi sits outside his hut with Thiruvannamalai temple and Arunachala beyond.
Be they luxurious palaces, rustic warehouses, simple halls or granite sanctuaries, Hindu temples are springing up all over...
Sung by: Mrs. Meena Thavaratnam