Results for: Satguru and Parampara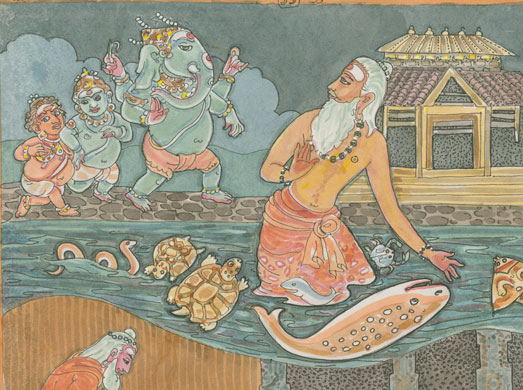 a. While looking for property for a center in Mauritius, Gurudeva had a vision of Lord Ganesha and...
a. From Bombay, Robert traveled south by train to Tamil Nadu, then took a ferry across Palk Strait...
Sung by: Sivan Batumalai
"Hrida..." comes before downbeat
On January 5, 1998, Gurudeva and his mathavasis and church members temporarily transformed Kilohana Carriage House into a...