A richly illustrated catechism of Saiva Siddhanta for youth, drawn from the Master Course Trilogy, exploring how to...
The Pancha Ganapati PDF in the Tamil language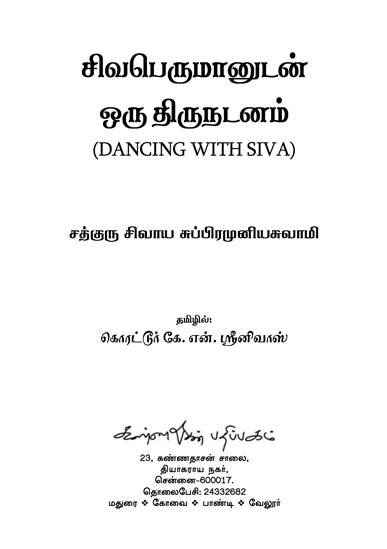 Every spiritually-inclined human being will be enriched by the path revealed in this extraordinary book. India's tolerant and...
Hindus in the West are sometimes invited to give a talk explaining their religion at a local college,...
She says "When the sight of an angry tiger, the deers flee, same way with the rising of an angry sun (shining bright) the darkness fades away" Avvaiyar is a famous Tamil Poet/Saint
Charioteer in a Dark, Violent Storm with Restive Horses
to be entered after translation
Yogar Swamigal was perhaps the greatest of the mystics that lived iin recent times. He was immaculate in...