Everyone needs a teacher, a model to look up to and follow, a master of his art, a...
"Sentndose cerca devotamente". Las porciones cuarta y final de los Vedas, que explican el significado secreto, filosfico de los...
Sung by: Mrs. Meena Thavaratnam
Sung by: T. Manickavasagar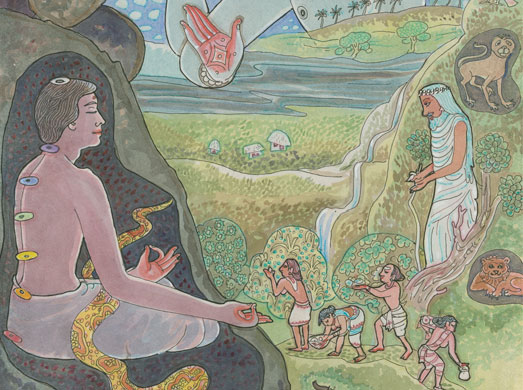 In a cave deep in southern Ceylon, Robert fasted and meditated, ultimately realizing the Self beyond time, form...