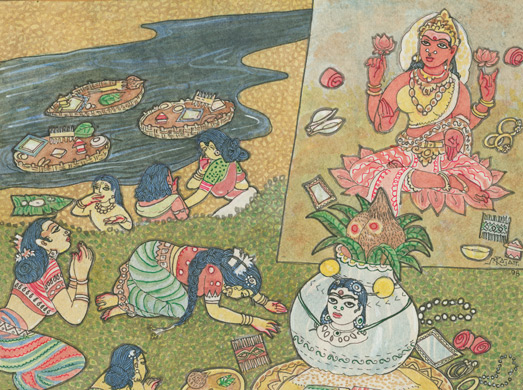 Several people worshipping by a river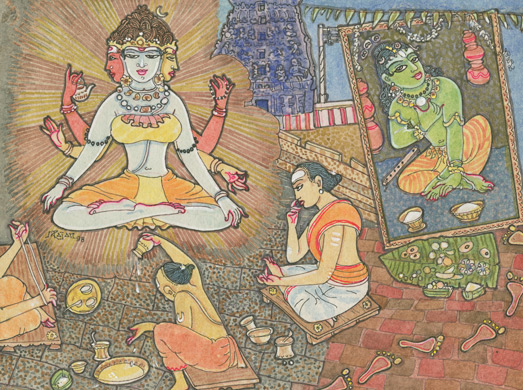 3 headed Goddess, 3 priest preparing for puja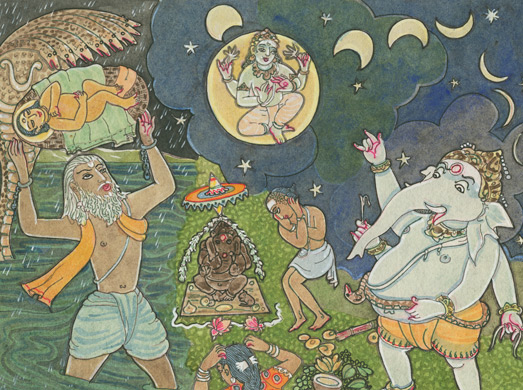 Vasudeva with Krisha, Ganesha blessing devotees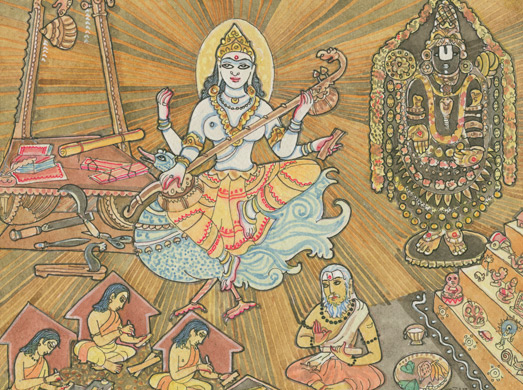 Saraswati and Vishnu Bless Guru and Students
Lords Ganesha, Murugan, Vishnu and Vaishravanaya (Kubera) Vanquish Asuras
The story of Lord Murugan's birth at Saravana Lake after being emitted as six sparks from Lord Siva's...
women bathing outside of a temple with a siva nataraja getting an abishekem
Daddy, why don't we have Christmas? What do we do? Don't we get presents, too? That question was...
The holy night of Maha Sivaratri in Kadavul Temple is perhaps the most auspicious day of the year....