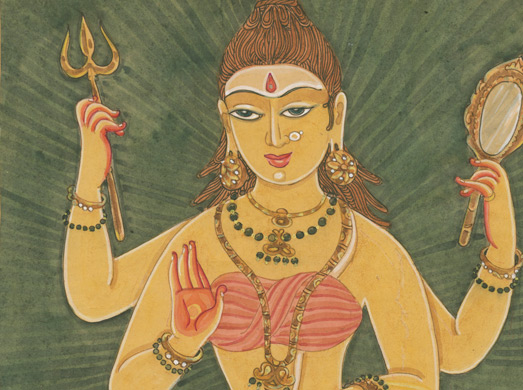 Durga or Parvati with mirror and trisula
Saraswati and Laxmi? A mystifying picture.
Also called Kārttikeyānī, Kaumari is considered the Shakti of Lord Skanda, and is also one of the Saptamatrikas,...
Kamalathmika in ocean with deities and elephants
Dhanyalakshmi with grains on her hand on green grounds
Santana Lakshmi is one of the Ashtalakshmi, eight secondary forms of Lakshmi, who preside over eight sources of...
An almost monochromatic line drawing of Saraswaati
Durga repels asuras amongst the Himalayas.