Personal values and character traits instilled when young are the key resources for youth to face the challenges...
Krishna has his feet washed while Arjuna, Hanuman, avataras and others attend.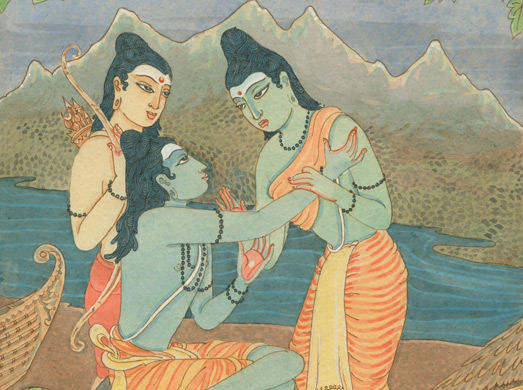 Krishna confers with Rama and Arjuna while the boatman looks on.
Bala Krisha stories: Krishna and Kaliya, the poisonous serpent,; with the Rakshasi Putana; showing his mother the butter...
Krishna and Arjuna travel in a chariot, Krishan marries, A sage meditates by a river