Spring. Woman sitting by river, lotuses, birds and bees, full moon, Kama approaches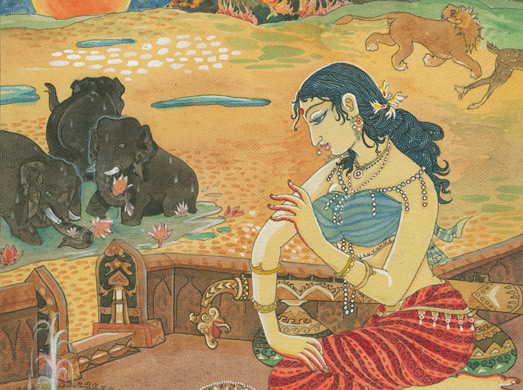 Summer. Hot sun, woman with fan, elephants bathing, parched earth, wildfires, lion chasing prey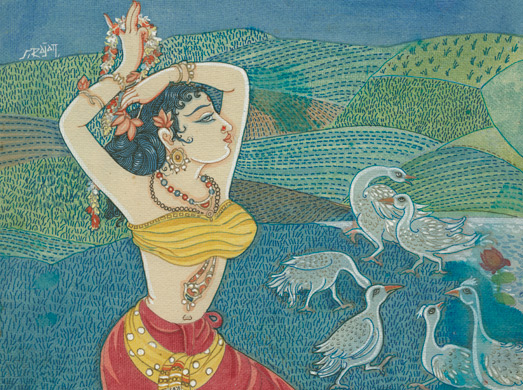 In the midst of fertile green fields, wans frolic around the lotus pond as a woman festoons a...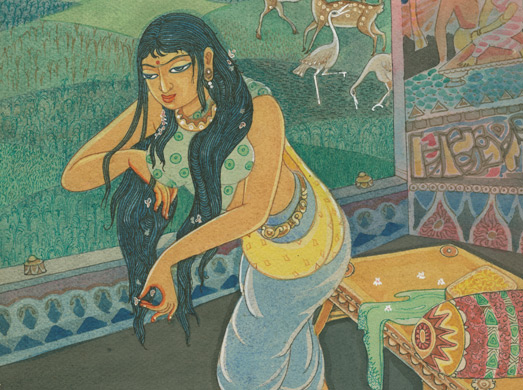 Early Winter. Woman at home removing flowers from hair; deer and herons outside.
Amid a backdrop of snow-clad hills, fields of sugar cane glow green in the evening light while a...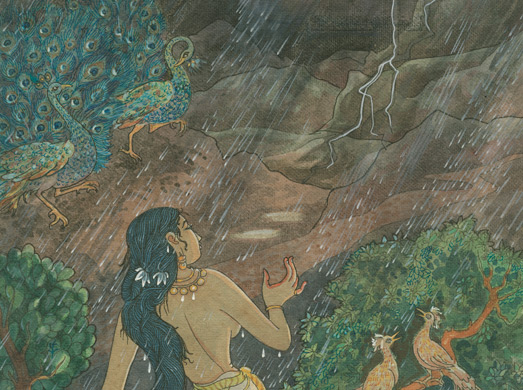 Rains. Woman, peacocks and other birds outside home in rainstorm with lightning flash.