Krishna has his feet washed while Arjuna, Hanuman, avataras and others attend.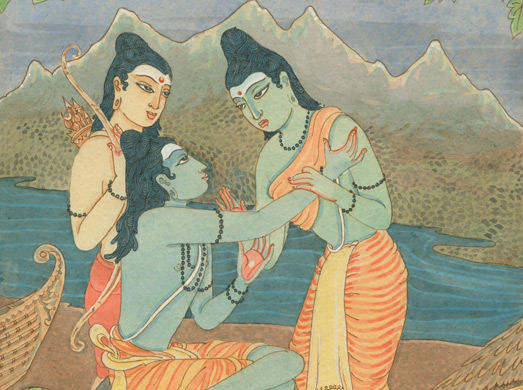 Krishna confers with Rama and Arjuna while the boatman looks on.
Bala Krisha stories: Krishna and Kaliya, the poisonous serpent,; with the Rakshasi Putana; showing his mother the butter...
Krishna and Arjuna travel in a chariot, Krishan marries, A sage meditates by a river
Narakasura kidnaps and holds captive 16,000 women. After slaying Narakasura, Krishan marries all the captive women to safeguard...