Bagalamuki is one of the ten Devis of Mahavidya worship.
Bhuvaneshwari is the fourth of the ten Mahavidya goddesses and an aspect of Devi or Durga as elements...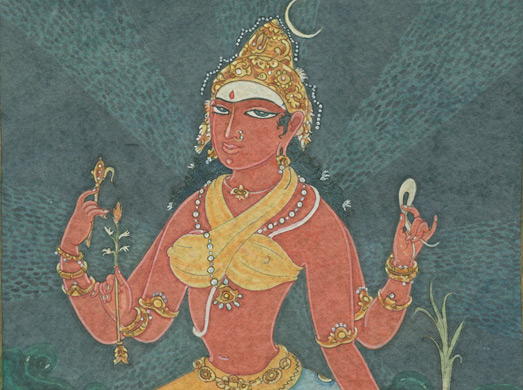 Lalitha Tripurasundari with her sugarcane bow, noose and goad. Also known as "tantric Parvati"
Kali is one of the Mahavidyas. Krishna avatar of Vishnu is portrayed at the bottom.