Gurudeva has a Vision of Siva sitting upon the lingam stones. Siva parts his hair to reveal the...
After carving a straight path through jungle, and with the help of a dancing mango tree, Gurudeva uncovers...
After having a vision of the lingam stones, Gurudeva hired a bulldozer and carved a straight path through...
A Rendition of Gurudeva's encounter with a dancing mango tree that pointed him to the ancient lingam stones.
An artist's rendition of Gurudeva's vision of the crystal lingam destined as the central murti of iraivan temple.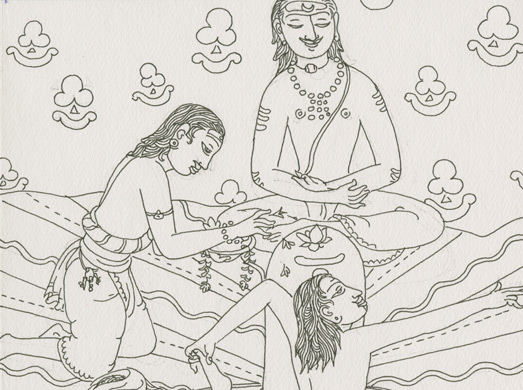 Four devotees take four different approaches to worshipping Lord Siva, according to their unfoldment.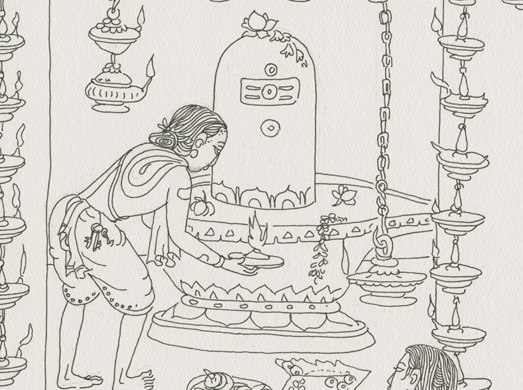 People worshipping a Siva lingam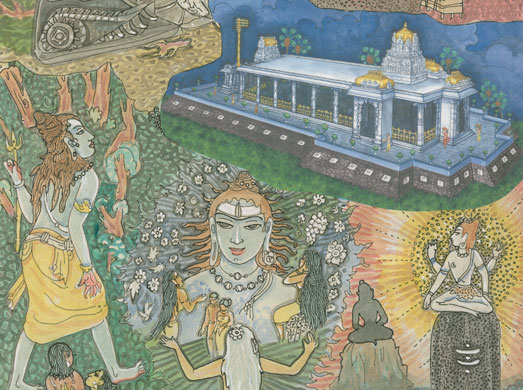 a. Convinced he could find the Sivalingam that had appeared in his vision, Master hired a bulldozer, instructing...