Same as R25 but outline on tracing paper
Siva's music of creation inspires devotees to dance.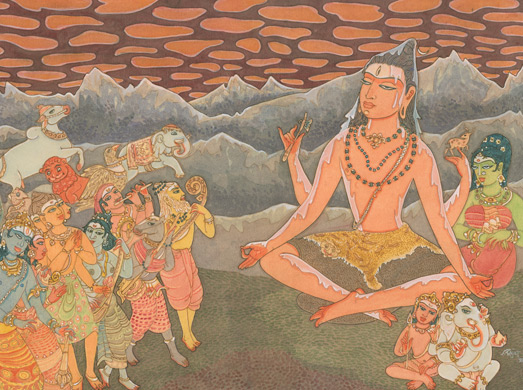 Artists conception Muthuswamy dikshitar Refers to sadasivaas family Siva's family - meaning family who worships Siva as no...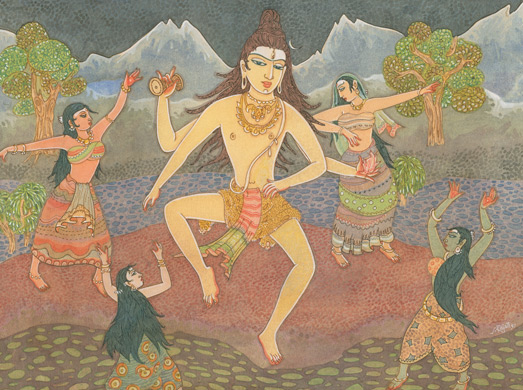 Lord Siva and devotees dance together.
The Siva Lingam, representing Parasiva, floats in space; through Nada and Bindu all the worlds emerge; Nothing becomes...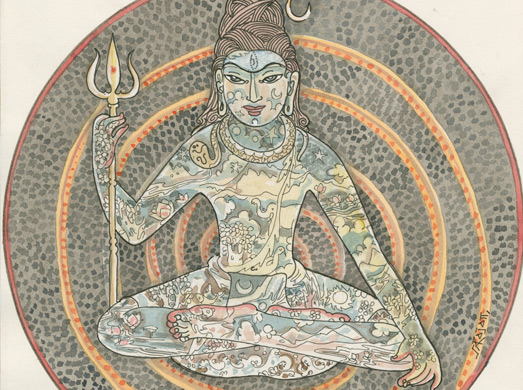 Lord Siva permeates and pervades the universe
Siva as the Trimurthy of Brahma, Vishnu and Siva conducts creation, preservation and transformation
Lord Ganesha is invoked by devout worshipper
Muruga bringing Light to his Devotee