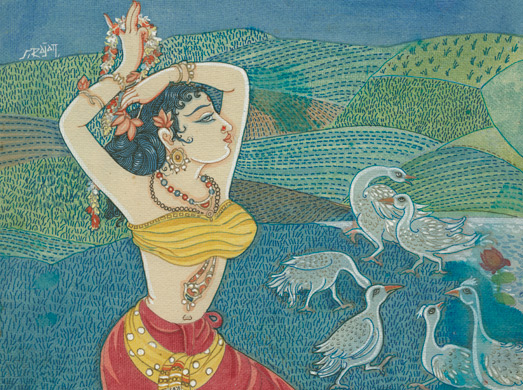 In the midst of fertile green fields, wans frolic around the lotus pond as a woman festoons a...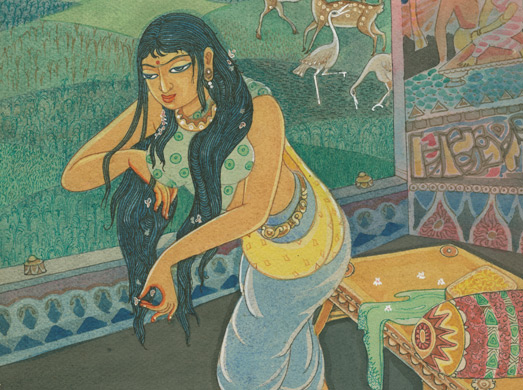 Early Winter. Woman at home removing flowers from hair; deer and herons outside.
Amid a backdrop of snow-clad hills, fields of sugar cane glow green in the evening light while a...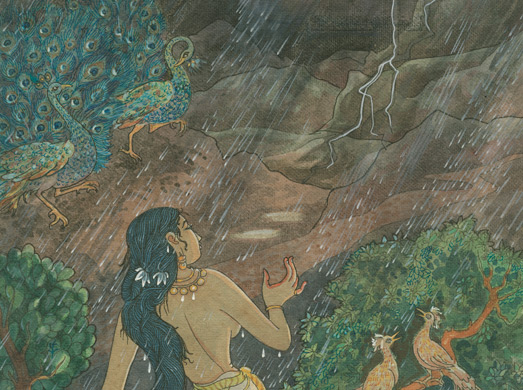 Rains. Woman, peacocks and other birds outside home in rainstorm with lightning flash.
A woman at a lotus pond stops to admire her surroundings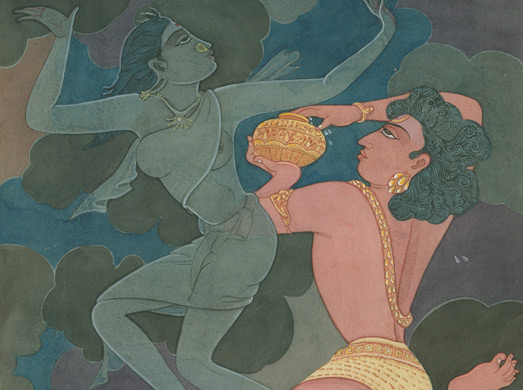 Rain/Thunder
King Bhagiratha beseeches Goddess Ganga to descend to earth.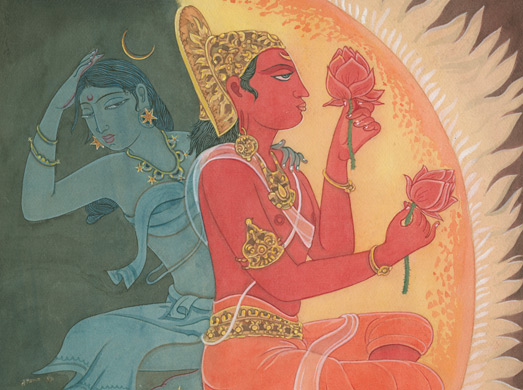 Depression/Determination. Depression is personified as a woman shrouded in darkness and gloom, determination as a man against a...