Satguru Bodhinatha Veylanswami reads his editorial from the Jan/Feb/Mar 2013 edition of Hinduism Today magazine. In this edition,...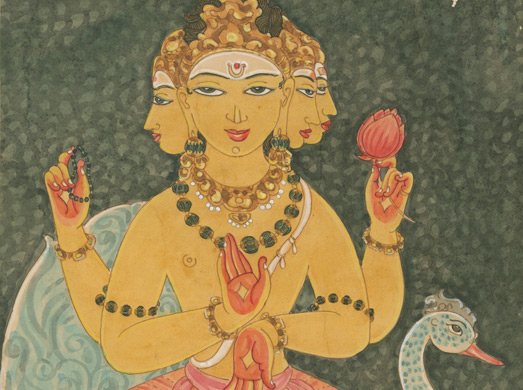 Brahm on Swan
Lord Brahma's four faces symbolize the four Vedas: Rig, Yajor, Athara, and Sama.
Brahma with swans.
We are very proud that you are interested in brahmachariya, the path to perfection of your instinctive, intellectual...
Satguru Sivaya Subramuniyaswami
Given On: 2000-03-23
We present Gurudeva's answers to two questions today. The first is about whether or not Gurudeva has women...