a. During the Innersearch cruise in 1999, Gurudeva founded Alaska's first Hindu temple, inviting native Inuit elders to...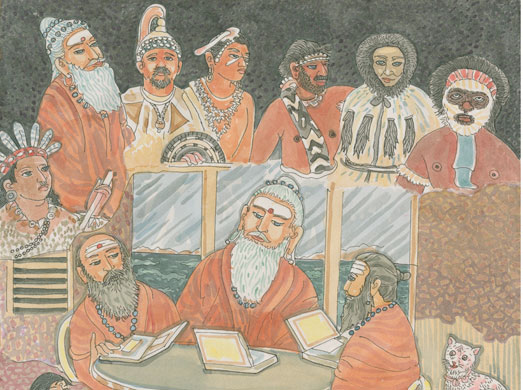 a. Indigenous peoples held a special place in Gurudeva's heart. He met with Brazilian and African tribals, invited...
Satguru Sivaya Subramuniyaswami
Given On: 1999-06-11
Gurudeva invites you to write in and receive 52 daily sadhanas, a systematic study and practice drawn from...