Mrgendra Agama, Vidya Pada or knowledge section, translated to English by Dr. S.P. Sabharathnam. The knowledge sections of...
Hinduism proudly embraces an incredibly rich collection of scripture. The holiest and most revered are the Vedas and...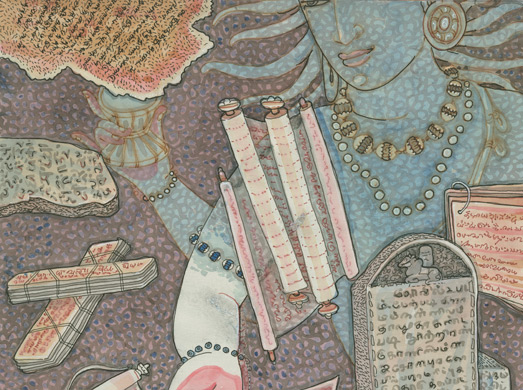 Siva is source of all literature (ola leaves, temple carvings, stone edicts, etc)
The Editor-in-Chief of Hinduism Today magazine highlights the features of the July/August/September 2009 issue, including Bodhinatha's explanation on...