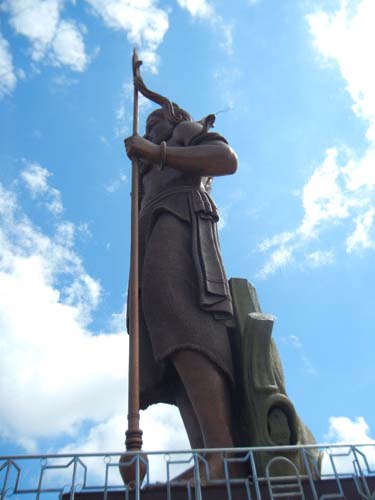 On Tuesday, November 22nd, Youdananda Munian drove Saravananathaswami and Siddhanathaswami to Grand Bassin to scout locations for future...
This slide show covers events in Malaysia on November 25, 26 and 27—including darshan meetings, youth day and...
On March 24th, 2010, Bodhinatha bathed in the Ganges at Haridwar and then later visited the ashram of...
Om namasivaaya vaalga! Today we're in Madurai, a most colorful and lively city. Our morning was graced with...
On 12th of March, Bodhinatha visited the Sivan Suppiramaniyar Kovil of Goodlands here in Mauritius.
In December 2007, a major conference, called the Hindu Collective Initiative, was held in Orlando, Florida. Inspired by...