Four devotees take four different approaches to worshipping Lord Siva, according to their unfoldment.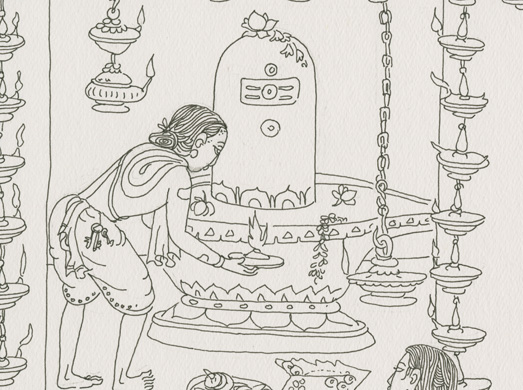 People worshipping a Siva lingam
Siva meditating in a cave with sunset
The union of Siva and Shakti resolves duality
Siva's Trisula stands bedecked with rudraksha beads in front of Likhita Japa
6 Spiritual Masters contemplate Siva in different forms.
Siva Nataraja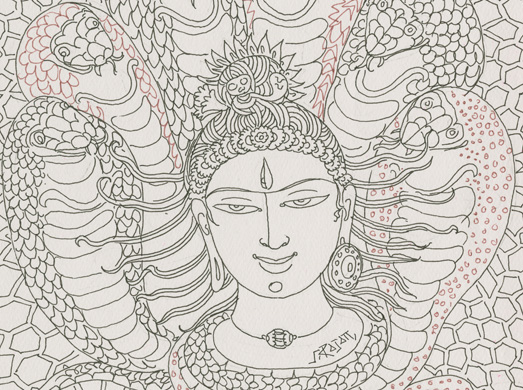 Siva's Head with Five Nagas
Siva's music of creation inspires devotees to dance.