Presenting Food to Brahmins, Taking /counsel from the KIng; Siva and Ganas, Taking Refuge in Siva Lingam
Many draw near to worship Lord Siva.
Subjects Attend the King's Wedding, Followed by Worship of the Siva Lingam
Devotees Worship Lord Siva as Yogi; Saiva Saint is Absorbed in Siva
Many different sivalingams; people meditating; Lord Brahma, Sun lion snake fish flower;
Siva Nataraja dances to music of accompanists.
Rishis Vyagrapada and Patanjali Converse While Guests Feast at a Wedding Conducted by Lord Siva Himself.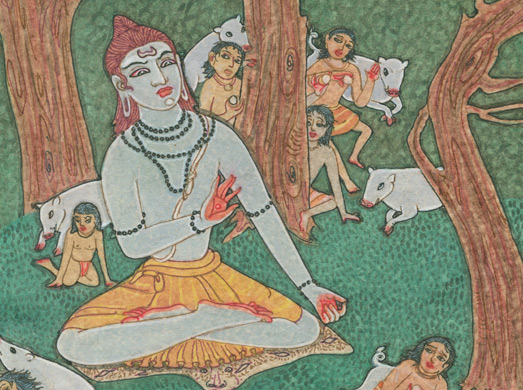 A hunting party led by the king in Kuruvaruntha-thurai, near Madurai, killed a pair of pigs who had...
Siva Takes the Body of the Slain Mother Pig in Order to Feed the Orphaned Baby Pigs