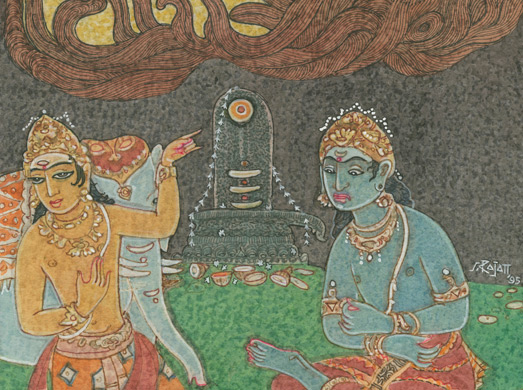 Two Noblemen and Elephant in Front of Sivalingam with Siva Beyond
Murthy of Ganesha worshipping Siva is worshipped by elephant
In a land where Siva is worshipped and elephants well taken care of, even the elephants themselves worship...
In the Siva temple a Sage with his wife and a shastri absorb the presence of Siva Parvati
Priest performs Siva puja of to celebrate Mahishasura's defeat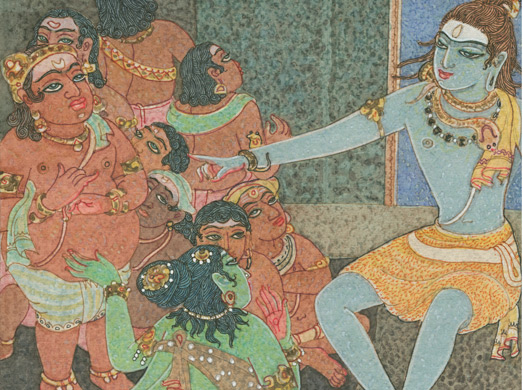 Parvati seems to be making a case to Lord Siva for a group of beings
Siva Parvati Greet a Brahmin Woman
A woman greets and sits at the feet of her Guru. Siva surveys an ocean of souls.
Siva overlooking the destruction of a village