Siva overlooking a Sad women bandaging a man's leg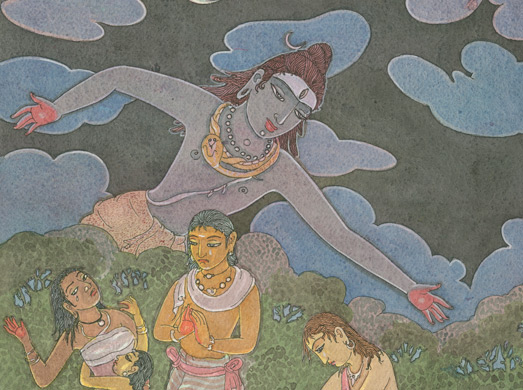 Lord Siva Overshadows Mourners as they Cremate a Loved One.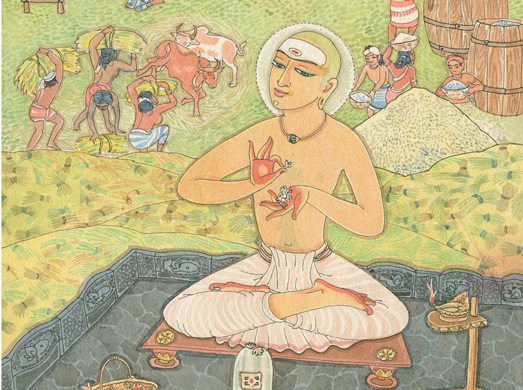 Siva Brings forth a New Day with HIs Drum, Villagers at Harvest, Saintly Devotees Worships Siva
Siva blesses those busy with their work.
Adi Sankara, "founder of the six-sect system." popularized the ancient Smārta five-Deity altar—Gaṇapati, Sūrya, Vishṇu, Śiva and Śakti,...
Siva Blesses Yogi (Yogaswami?) Walking in the Hot Sun
Yogaswami and devotees in satsangwith Siva overlooking,
Tirumular with many people around him and Siva overlooking everyone
Tirumular under a tree with Siva watching