A Rendition of Gurudeva's encounter with a dancing mango tree that pointed him to the ancient lingam stones.
An artist's rendition of Gurudeva's vision of the crystal lingam destined as the central murti of iraivan temple.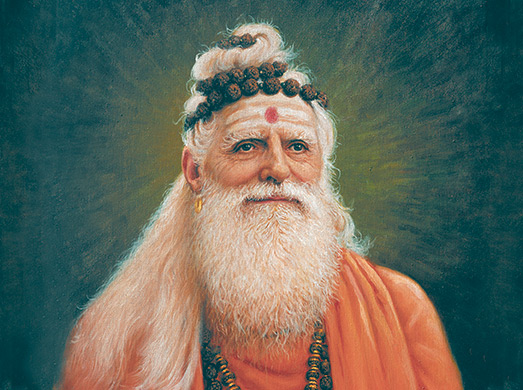 This is a landscaped, color-correct version of Indra Sharma's original painting of Gurudeva. This was done for use...
This was the first portrait done by India's famed artist, Indra Sharma. Scan is of the full original...
Siva overlooking people of many different faiths
The temple is the hub of all life's activities, and culture grows out of the temple.
Siva and Jesus next to each other with symbols of Saivism and Christianity.
Saiva mahadevas bless and soothe a distressed man.