Siva at Mahapralaya?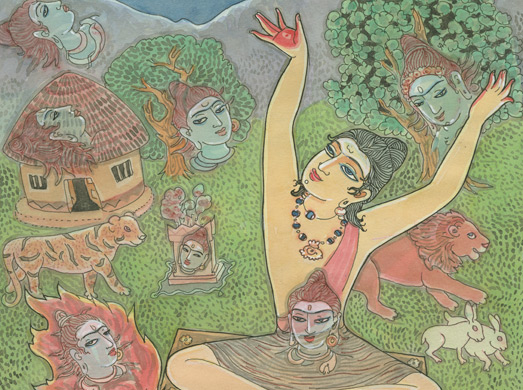 Blissful devotee sees Siva in all.
Many people of different faiths next to a tree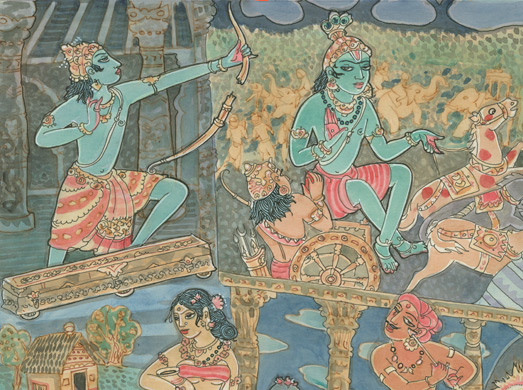 Arjuna in Ramayana; Kannappan gives his eye to Siva; the righteous Kannagi causes Madurai to burn; Narasimhan defeats...
Saint Tirumular in Himalayas, Saint Meykandar with Sivajnanabodham
Siva Nataraja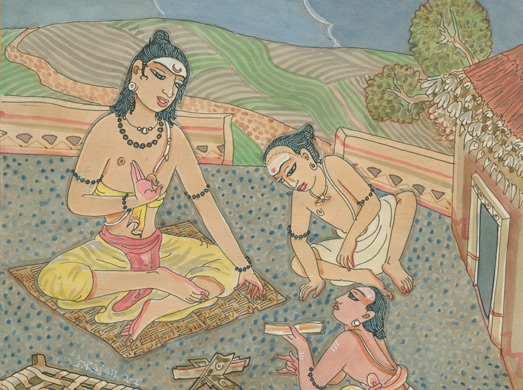 Siva listens in on an audience between yogi and students, shastri or astrologer.
Man embraces a women sitting on a carpet and offers her jewelry.
Two Vaidyas consult texts for preparing Ayurvedic remedies.