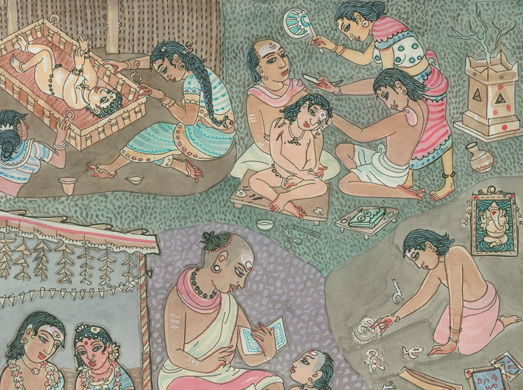 7 Scenarios; Life of a man from birth through childhood, adulthood, and finally to his death.
Early Samskaras: First Feeding and Ear Piercing.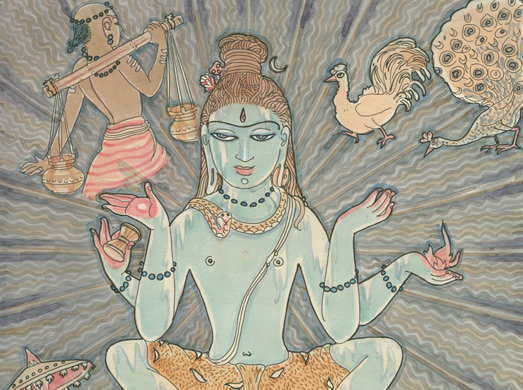 Devotees begin with worshipping Ganesha, then are lead to Lord Muruga, who takes them to Lord Siva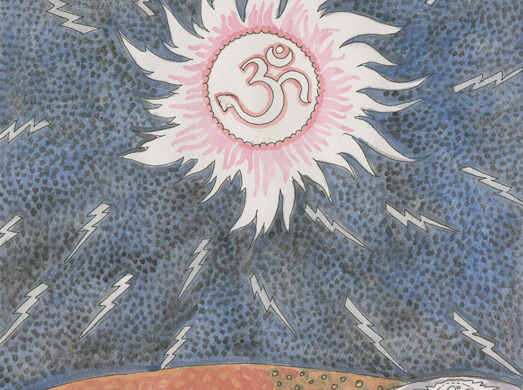 This could mean all religions (the pots) have their source in Siva, the sun.
Siva sitting with many people dancing all around outside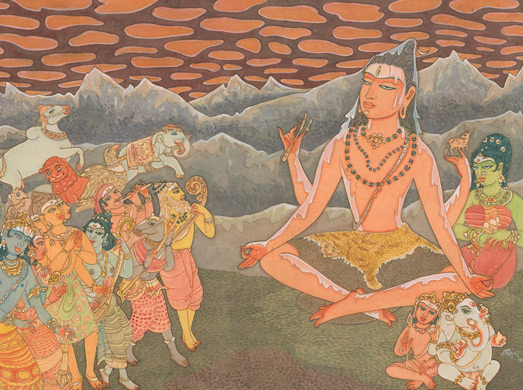 Brahma, Krishna, Narada and Others offer worship to the deeply meditating Siva
Lord Siva and devotees dance together.
Tree worker offers water to coconut palms.
Know Thyself Cover (Gurudeva & Sishya at River)