Results for: book, sivaya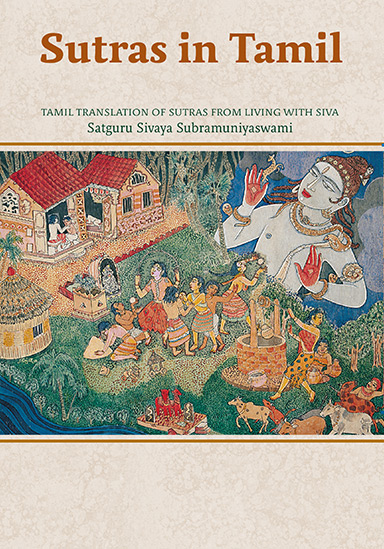 This is 100 hundred of the 365 Nandinatha Sutras from Living with Siva, translated into Tamil by Sockalingam
 The power of affirmation changes and remolds the putty-like substance that makes up the subconscious areas of the...
Basic Maps of the Inner Mind is published by Himalayan Academy. Gurudeva, Satguru Sivaya Subramuniyaswami, discovered within superconsciousness...
Una fuente ricamente ilustrada de espiritualidad de la India en formato de pregunta y respuesta, explorando cómo conocer...
Un manual que hace historia, estudio interreligioso y lista de nombres, con anécdotas de occidentales que entraron en...
Traduction: Les Moins de Kauai's Hindu Monastery