An inspired talk from Satguru Sivaya Subramuniyaswami
These four sects of Hinduism hold such divergent beliefs that each is a complete and independent religion. Yet,...
Devotion to God and the Gods of Hinduism is known as Bhakti. It is an entire realm of...
Hindu wisdom, which inspires humans to live the ideals of compassion and nonviolence, is captured in one word,...
A tasteful arrangement of South Indian and Sri Lankan dishes perfected in homes and temples as offerings to...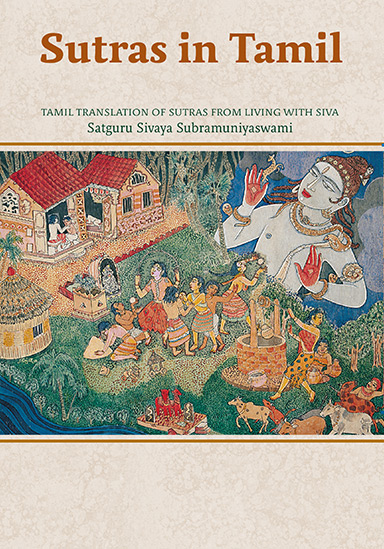 This is 100 hundred of the 365 Nandinatha Sutras from Living with Siva, translated into Tamil by Sockalingam