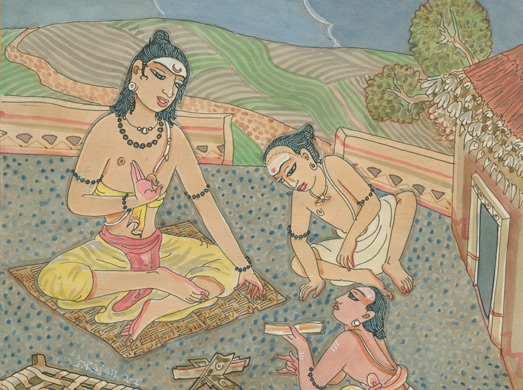 Siva listens in on an audience between yogi and students, shastri or astrologer.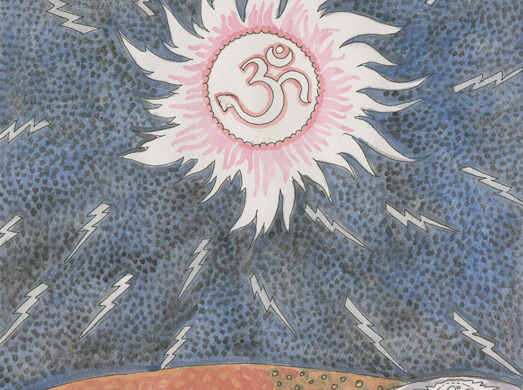 This could mean all religions (the pots) have their source in Siva, the sun.
Same as R25 but outline on tracing paper
Siva is in all: the worshipping couple and priests, the student, the fashionista, the wealthy woman and the...
A woman discards her worldly working personae as she enters her home.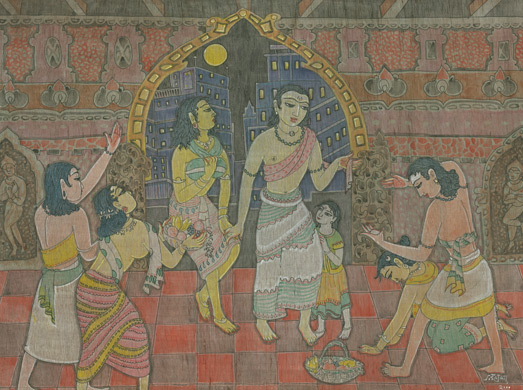 People at a temple outside with offerings
Shiva being worshipped by many devotees around him
Woman Creates Kolams, or Rangoli in Door Frame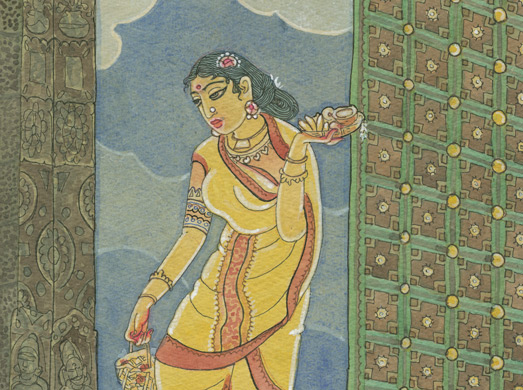 Women walking through the doors of a temple