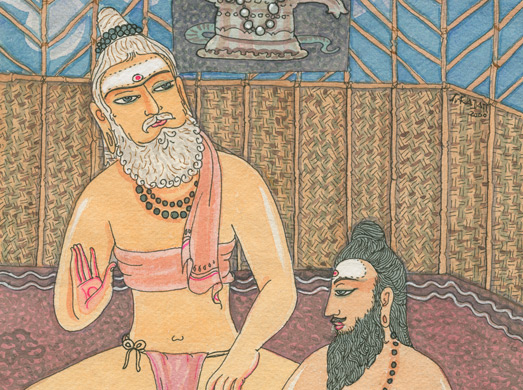 Guru with shishya in front of Siva lingam
Lord Siva in his cosmic dance
A devotee's devotion to Lord Siva lifts him up out of worldliness, while another is mired in greed.
Devotee sitting in front of a siva lingam all of which is seen through encircling hair
Siva is source of Shruti
Siva overlooking people suffering torture by others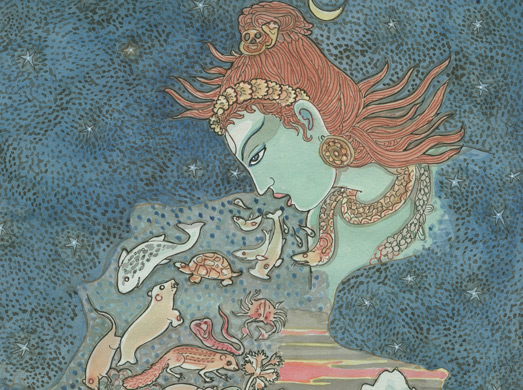 Siva breathing out creation
Goddess Usha, Dawn, empowered by Lord Siva, begins her journey to paint bright the dark pre-dawn day; Below...
Lord Siva beats His drum fourteen times, issuing forth fourteen primal sounds to create the universe. High in...