A rendition of Gurudeva's vision of Siva walking along the Wailua river, surrounded by devotees
Gurudeva sees Siva's face in a vision, aglow with brilliant white light.
Gurudeva has a Vision of Siva sitting upon the lingam stones. Siva parts his hair to reveal the...
Gurudeva brings forth the inspiration for Siva's temple. Creating it with the help of Ganapati Staphati and the...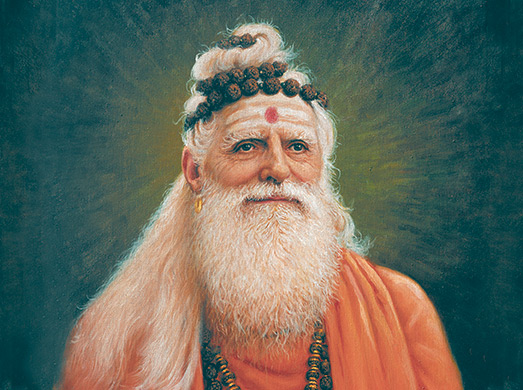 This is a landscaped, color-correct version of Indra Sharma's original painting of Gurudeva. This was done for use...
Siva overlooking people of many different faiths
Siva and Jesus next to eachother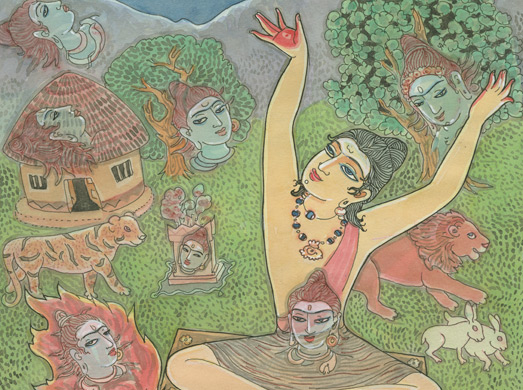 Person outside near homa with siva's head appearing in everything
Saint Tirumular in Himalayas, Saint Meykandar with Sivajnanabodham