Tree worker offers water to coconut palms.
Know Thyself Cover (Gurudeva & Sishya at River)
Priests and Sadhus Worship and Study as Worldly Life Continues on All Around Them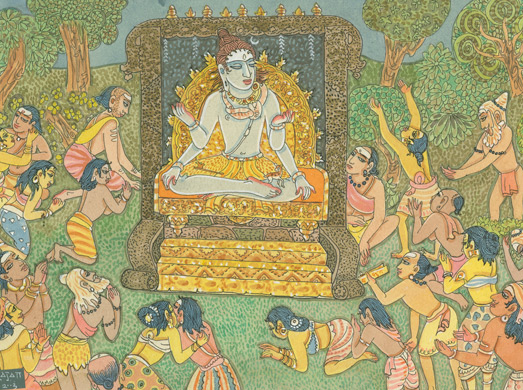 Siva sitting in the middle of village life
Siva with open arms embracing many people
Ganesha inspiring a sculptor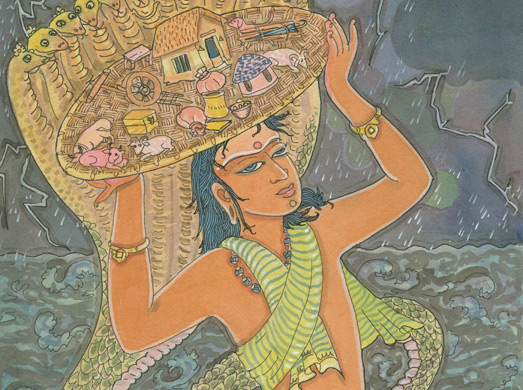 Man travelling, protected from raging ocean by Sesha. ??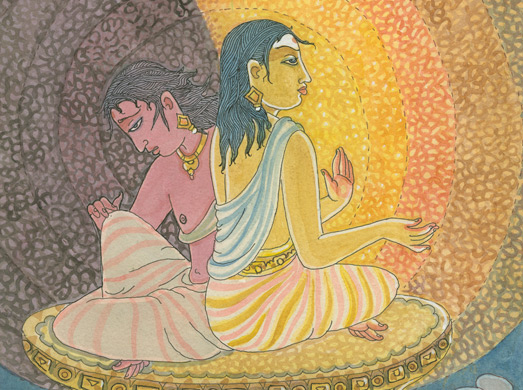 Happy and sad person back to back on a one wheeled charriot
Ganesha is surrounded by many happy worshippers from all walks of life.